Education
How is a Naturopathic Doctor Trained?
Naturopathic medical colleges are four-year, graduate level medical schools with admissions requirements comparable to those of other medical schools. The Doctor of Naturopathic Medicine degree (ND) is awarded after classroom, clinic and practical study. NDís are trained in medical sciences including:
| | |
| --- | --- |
| anatomy | cardiology |
| neurology | biochemistry |
| pathology | minor surgery |
| obstetrics | immunology |
| pharmacology | pediatrics |
| lab diagnostics | clinical & physical diagnosis |
| physiology | radiology |
| microbiology | gynecology |
| dermatology | |

Throughout the four years, there is training naturopathic therapeutics, including therapeutic nutrition, botanical medicine, homeopathy, hydrotherapy, naturopathic manipulative therapy, and other therapies.
Dr. Michael A. Russo, a native of Portland, Maine, holds a Doctorate in Naturopathic Medicine from The National College of Naturopathic Medicine in Portland, Oregon. In addition, Dr. Russo has been a Reiki Master since 1999. Through his twenty years of healthcare experience, Dr. Russo has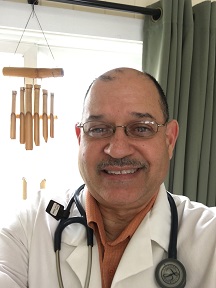 witnessed the ongoing changes in medicine and the challenges encountered by patients as an end result. The combination of his education and work experience contribute to an integrated approach in the customized healthcare he provides for his patients.
Ever wonder about the education of Naturopathic (ND), Allopathic (MD), and Osteopathic Doctors and how it compares?